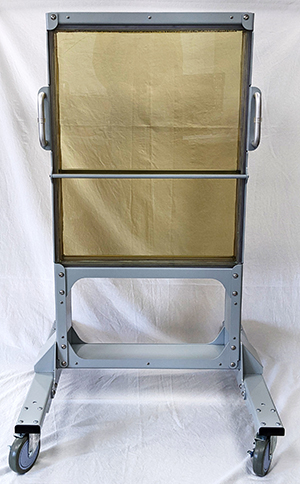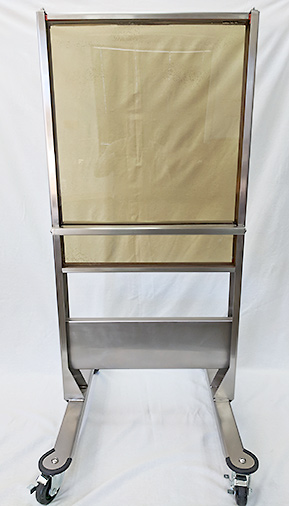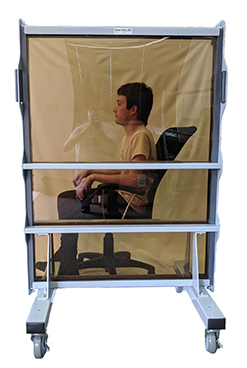 ClearView Radiation Shielding- Rolling Shields
The ClearView Rolling Shield is a mobile rolling shield available in lead equivalency up to 1'' Pb.Eq. and is being used in several Theranostics suites and radiotherapies such as Ac-225 PSMA, I-123 and I-131 mIBG therapies, Lutathera (Lu-177) therapies for Neuroendocrine Tumor Treatment, FDA approved PluvictoTM (lutetium Lu 177 vipivotide tetraxetan or 177Lu-PSMA-617) for the treatment of prostate-specific membrane antigen–positive metastatic castration-resistant prostate cancer (PSMA-positive mCRPC). Procedures such as pediatric mIBG Radiotherapy which treats Neuroblastoma (solid tumor) in young children as young as 3 years, use I131 between 250 mCi and 1200 mCi. Post procedure, the child has to remain confined in a room alone for 3 – 5 days and interaction between the child and doctors, hospital staff, family, etc. is limited to 20 to 40 minutes in a day. Having a transparent rolling shield to protect hospital staff and allow easy patient management has proven to be very helpful for many of our product users.
A ClearView Radiation Shielding window is mounted on a frame on casters to protect against betas and gammas from radioisotopes used in radiation therapy and cancer treatment. The housing for the shielding with be fabricated out of impact resistant clear polycarbonate. The frame is constructed of lightweight aluminum with powder coat paint. The frame has handles for ease move handling and moving the rolling shield. The casters rotate 360o for ease of rotation with minimum footprint. The viewing window dimensions are designed to fit the applications and requirements.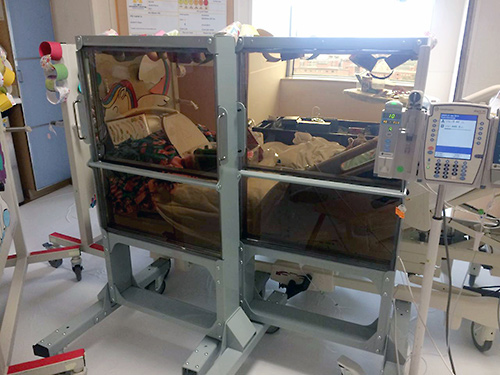 Material Properties
DOT (US), IATA, IMDG certified non-hazardous and environmentally friendly.

NFPA, HMIS rating 0 (Fire, Physical Contact and Reactivity)

Does not create internal sources of radiation.

Non-toxic, non-abrasive to human contact.

Contents safe as per OSHA and EHS regulations