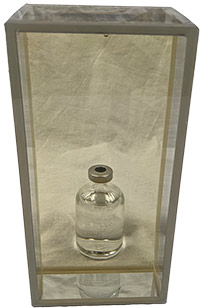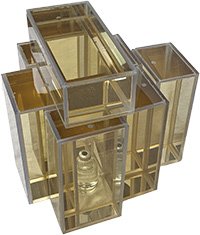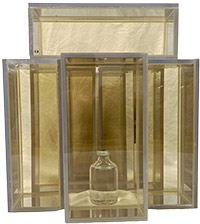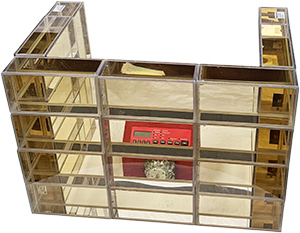 ClearView Radiation Shielding – Bricks
Heavy lead bricks present a safety hazard to nuclear medicine technologists. Being not see-through has been another working hinderance. ClearView Bricks are a lighter and more user-friendly alternative lead (Pb.) bricks. Being 7 lbs. each, they are half the weight of lead bricks. The bricks can be stacked on top of one another, made in a cave around a table-top shield or used to construct a shielded workspace on a benchtop, fume hood or glovebox. Using the ClearView bricks inside glovebox while handling produced PET doses also addresses issues of free lead particles or short-lived coatings which get damaged while getting exposed to curies of dose. The ClearView bricks can be used to create a see-through protected area while equipment maintenance, dose sampling, performing quality control handling, testing, sampling and transferring radioisotopes. Ideal for radiopharmaceuticals, nuclear medicine, etc.
Specifications
2.5'' thick ClearView RS® , 1'' Pb. Eq.
Greater than 95% from PET isotopes such as Cu64, F18 etc.
Greater than 99% attenuation of I123, I125, Sm153, Tc99m, Lu177, Gd153, Th201 gammas.
Effectively blocks Beta emissions, polycarbonate housing
8''W x 4''H x 3''D and weigh 7 lbs. each.
Material Properties
DOT (US), IATA, IMDG certified non-hazardous and environmentally friendly.

NFPA, HMIS rating 0 (Fire, Physical Contact and Reactivity)

Does not create internal sources of radiation.

Non-toxic, non-abrasive to human contact.

Contents safe as per OSHA and EHS regulations