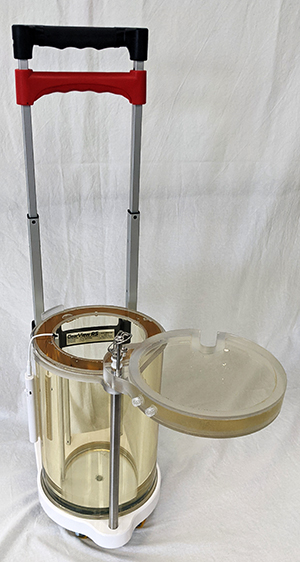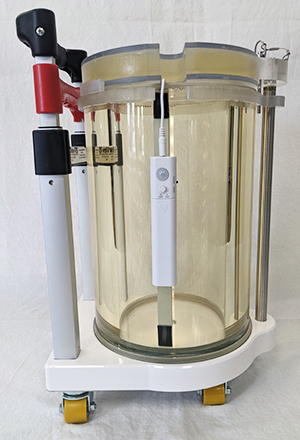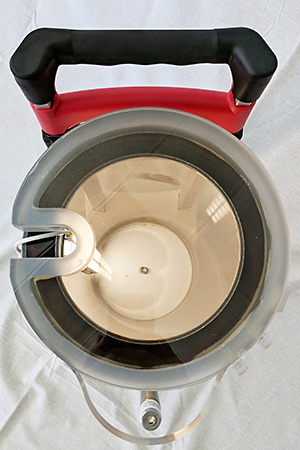 ClearView Radiation Shielding – Shielded Waste Container
Designed to place a foley bag connected to a catheter attached to patients undergoing radiotherapy and scans using radiopharmaceuticals over performed by nuclear medicine specialists or radiologists. The see-through container reduces exposure to hospital staff as the see-through feature of ClearView allows to monitor the level of the foley bags without needing to manually handle radioactive urine. ClearView provides a significant shift from using lead-based waste containers where monitoring urine volume in the foley bag, proper functioning of the pump and inspection of leaks leads in a much higher exposure to the hospital staff. The ClearView Waste Container is being used at several hospitals for mIBG and Lutathera patients, and ideal to protect from radionuclides such as I-123, I-131, Lu-177 etc. from radiopharmaceuticals such as Lutathera, Azedra, AdreView, Megatope, HICON™, Ac225 therapies and FDA approved PluvictoTM (lutetium Lu 177 vipivotide tetraxetan or 177Lu-PSMA-617) for the treatment of prostate-specific membrane antigen–positive metastatic castration-resistant prostate cancer (PSMA-positive mCRPC).
Features:
The container and lid for ClearView Shielded Waste Container is fabricated from impact resistant clear polycarbonate and acrylic.
The transparency will enable to monitor the waste levels without opening the lid and exposing staff to radiation. This will provide whole body dose protection.
The shielded container has a 6'' ID which has a capacity of over 5 L, and a standard 30 cm x 30 cm urine bag will fit comfortably.
The shielded lid can swing out to allow 100% access to the opening. Access for tubing is provided in the lid.
The shield is mounted on a mobile cart fabricated from lightweight aluminum.
The mobile cart has a telescope handle which provides ease of transport and movement to other locations.
The mobile cart has a motion control with manual control option for an LED light bar which will illuminate the inside of the ClearView Shielded Waste Container. This feature will enable waste monitoring level from outside without needing to open the lid or lift the bags.
The modular size will not interfere with routine operations.
Custom size shields can be designed at additional costs.
Material Properties
DOT (US), IATA, IMDG certified non-hazardous and environmentally friendly.

NFPA, HMIS rating 0 (Fire, Physical Contact and Reactivity)

Does not create internal sources of radiation.

Non-toxic, non-abrasive to human contact.

Contents safe as per OSHA and EHS regulations