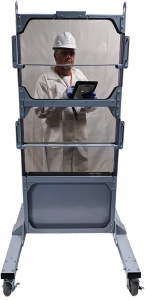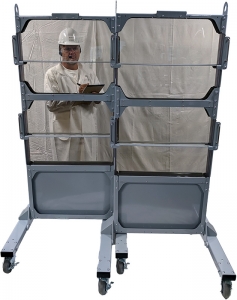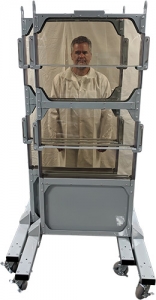 ClearView Radiation Shielding- Rolling Shield
The ClearView Rolling Shield can be moved anywhere in the plant such as the refueling floor and to be used for reducing potential dose exposure while working on the floor. Two ClearView rolling shields can be nested side by side to create an even larger viewing window. This shield is ideal for foreign materials monitors in Foreign Material Exclusion (FME) areas or overhead crane operators.
Design Features
Two ClearView Radiation Shielding (RS) windows are mounted on a rolling frame to protect from scatter and Co‑60.
ClearView RS is transparent liquid shield housed in an impact resistant clear polycarbonate container.
Modular design – two large viewing windows with the ClearView RS shielding (30'' high x 24 wide'' x 1.5' thick each) are stacked to create a large viewing window.
A large window enables visual access to technicians and operators in anywhere in the plant.
The bottom portion of the shield will be fabricated out of 30" high x 24" wide x 1'' thick A36 steel which also provides protection from Co60 The rolling shield is designed to provide whole body dose protection.
The frame is fabricated out of lightweight aluminum with powder coat paint.
The shield has curved face rollers with brakes which will enable its ease of transport and movement.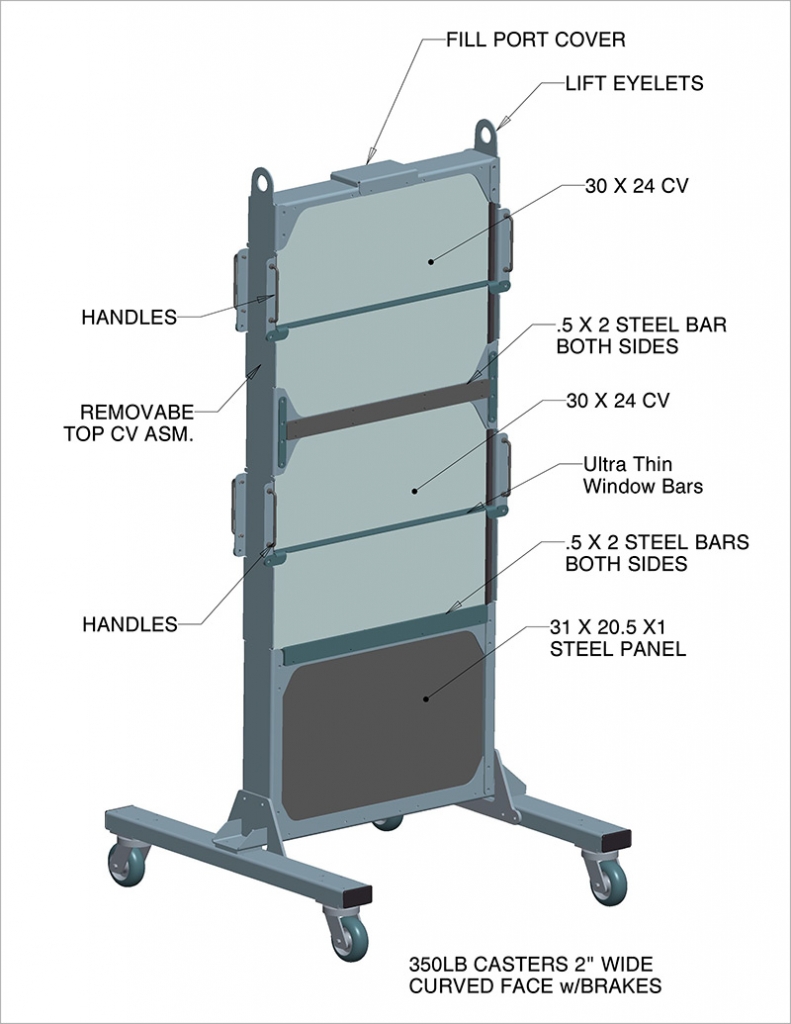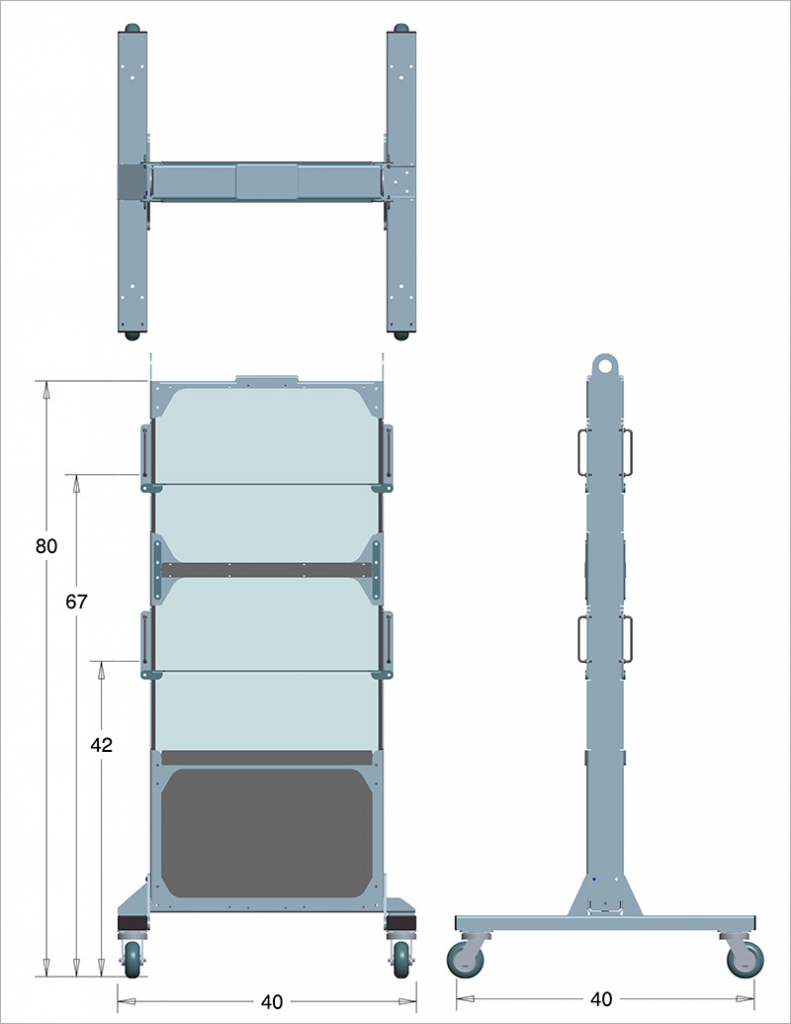 Gamma Attenuation
| Isotope |  Gamma Energy (keV) |  HVL (in.) |
| --- | --- | --- |
| * Cs – 137 | 661 .7 | 1 .0 |
| *# Co – 60 | 1250 | 1 .5 |
*Testing performed at The University of Wisconsin's Radiation Calibration Laboratory (UWCRL), an Accredited Dosimetry Calibration Laboratory by American Association of Physicists in Medicine. UWRCL is accredited through the American Association for Laboratory Accreditation for meeting the performance criteria of the internationally accepted ISO/IEC 17025,
*#Co-60 – Testing using ANSI / HPS N 13.11 Standard.
Material Properties
DOT (US), IATA, IMDG certified non-hazardous and environmentally friendly.

NFPA, HMIS rating 0 (Fire, Physical Contact and Reactivity)

Does not create internal sources of radiation.

Non-toxic, non-abrasive to human contact.

Contents safe as per OSHA and EHS regulations