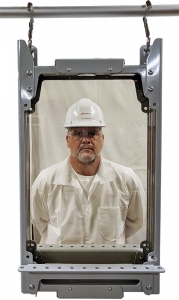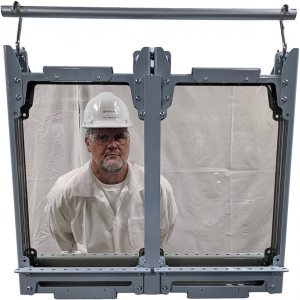 ClearView Radiation Shielding – Hanging Shield
The ClearView Hanging Radiation Shield is a ClearView window mounted in an aluminum frame that can be suspended from a scaffolding using the site's S hooks. The window size is 24'' H x 16'' W x 1.5'' (HVL) thick. ClearView RS is transparent liquid shield housed in an impact resistant clear polycarbonate container.
The lower part of the frame has holes for hanging traditional lead wool blankets using S hooks. Lead blankets can be hung on both sides of the hanging shield and the capacity is 400 lbs. (200 lbs. each side).
Design Features
Lightweight construction – 100 lbs. assembled weight
A Pelican Protector Case with wheels is include for ease of deployment.
The frame will be fabricated out of lightweight aluminum with powder coat paint.
Attachment points allow for a multitude of attachment hardware
Attenuation: 1.5'' of ClearView reduces 50% dose of Co- 60 1.25 MeV (avg.) gammas and preforms better for lower energy gammas.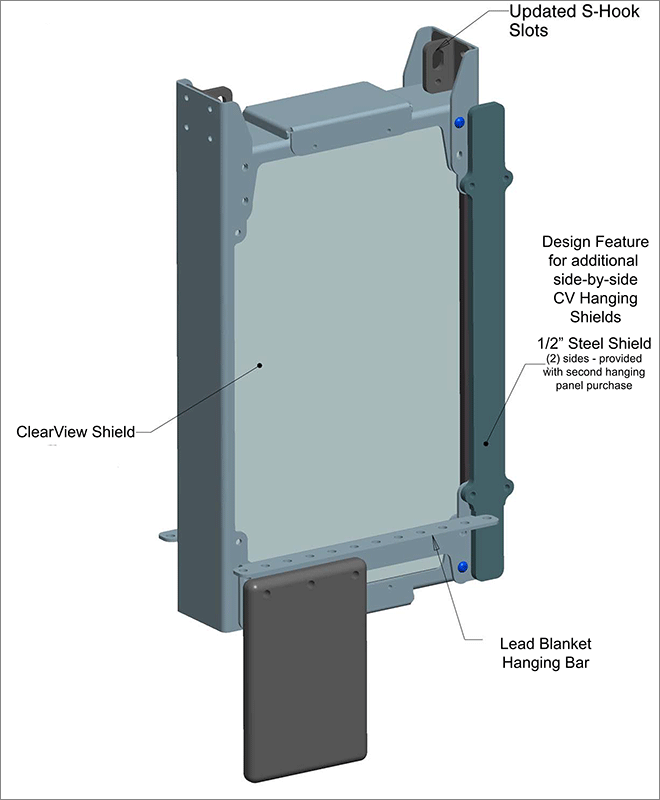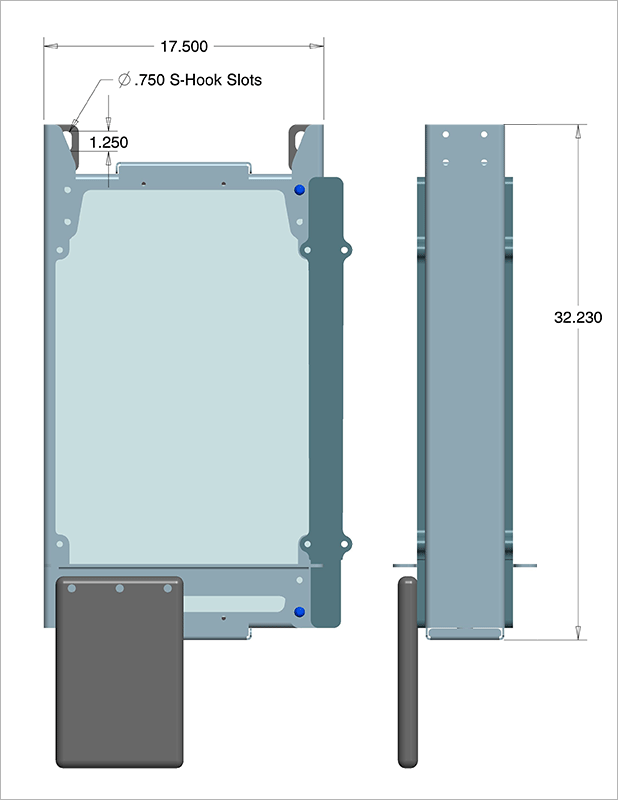 Material Properties
DOT (US), IATA, IMDG certified non-hazardous and environmentally friendly.

NFPA, HMIS rating 0 (Fire, Physical Contact and Reactivity)

Does not create internal sources of radiation.

Non-toxic, non-abrasive to human contact.

Contents safe as per OSHA and EHS regulations