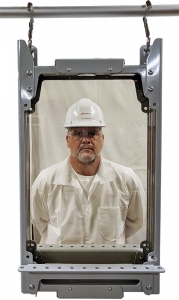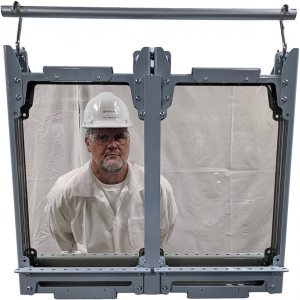 ClearView Radiation Shielding – Hanging Shield
The ClearView Hanging Radiation Shield is a ClearView window mounted in an aluminum frame that can be suspended from a scaffolding using the site's S hooks. The window size is 24'' H x 16'' W x 1.5'' (HVL) thick. ClearView RS is transparent liquid shield housed in an impact resistant clear polycarbonate container.
The lower part of the frame has holes for hanging traditional lead wool blankets using S hooks. Lead blankets can be hung on both sides of the hanging shield and the capacity is 400 lbs. (200 lbs. each side).
Design Features
Lightweight construction – 100 lbs. assembled weight
A Pelican Protector Case with wheels is include for ease of deployment.
The frame will be fabricated out of lightweight aluminum with powder coat paint.
Attachment points allow for a multitude of attachment hardware
Attenuation: 1.5'' of ClearView reduces 50% dose of Co- 60 1.25 MeV (avg.) gammas and preforms better for lower energy gammas.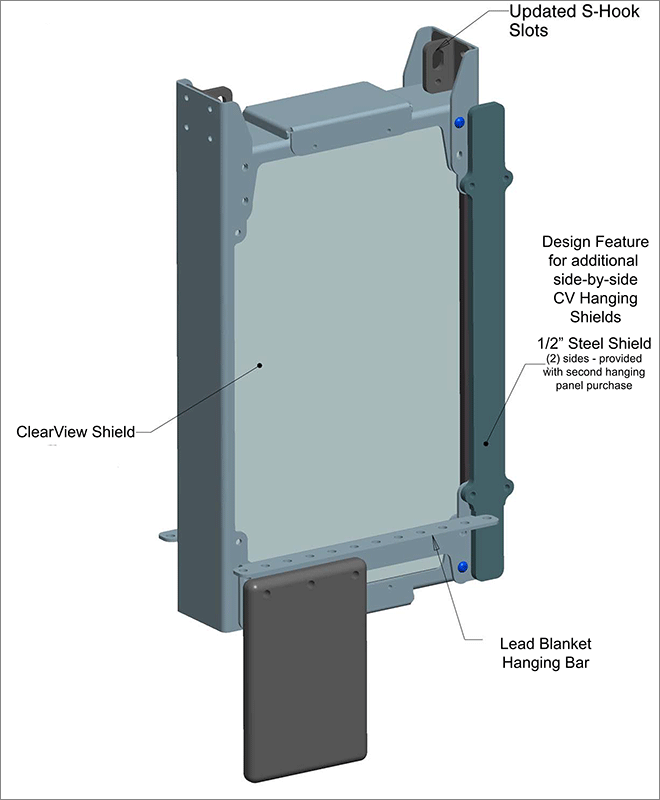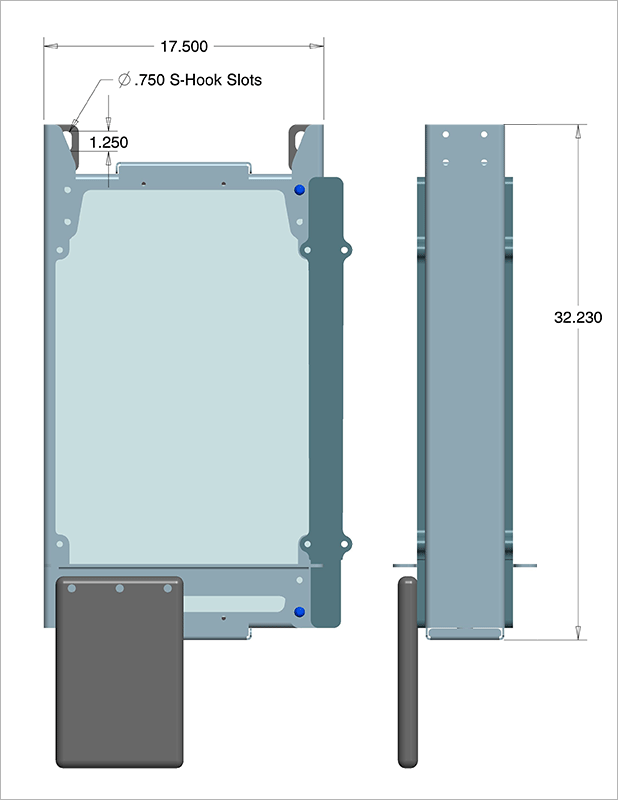 Gamma Attenuation
| Isotope |  Gamma Energy (keV) |  HVL (in.) |
| --- | --- | --- |
| * Cs – 137 | 661 .7 | 1 .0 |
| *# Co – 60 | 1250 | 1 .5 |
*Testing performed at The University of Wisconsin's Radiation Calibration Laboratory (UWCRL), an Accredited Dosimetry Calibration Laboratory by American Association of Physicists in Medicine. UWRCL is accredited through the American Association for Laboratory Accreditation for meeting the performance criteria of the internationally accepted ISO/IEC 17025,
*#Co-60 – Testing using ANSI / HPS N 13.11 Standard.
Material Properties
DOT (US), IATA, IMDG certified non-hazardous and environmentally friendly.

NFPA, HMIS rating 0 (Fire, Physical Contact and Reactivity)

Does not create internal sources of radiation.

Non-toxic, non-abrasive to human contact.

Contents safe as per OSHA and EHS regulations