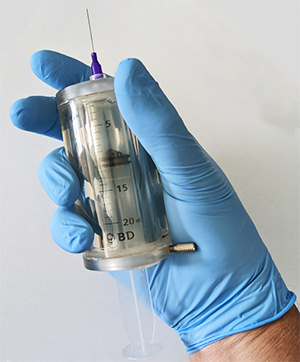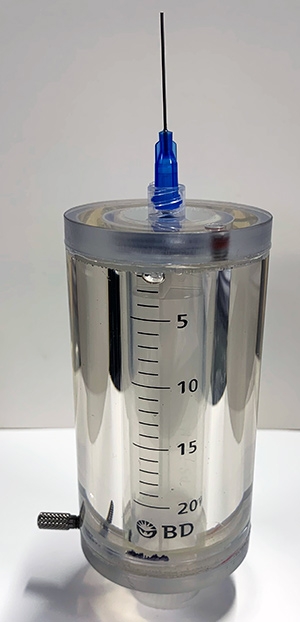 ClearView Beta – Gamma Syringe Shield 
The ClearView Beta-Gamma Syringe Shield is constructed of polycarbonate and acrylic materials which shields against Beta emission and errant bremsstrahlung, and the tungsten based ClearView solution inside attenuates gamma's. A single syringe shield works with 10cc and 20cc syringes. A thumbscrew holds the syringe firmly in place.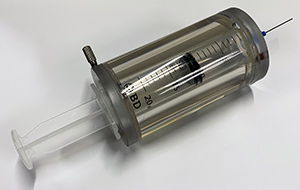 The ClearView Syringe Shields are designed to protect nuclear medicine technologists from sources such as:
PluvictoTM and LutatheraTM Lutetium Lu-177
Zevalin Y-90
Strontium Sr-89
Phosphorus P-32
Quadramet Sm-153 and other beta-gamma emitting radiopharmaceuticals.
Specifications
Fits 1cc, 10cc and 20cc Syringes
Shielding

Beta: 0.5'' or 12.7mm Acrylic
Gamma: 2 mm Lead

Dimensions

O.D. – 2'', I.D. – 0.9''
Length – 3.75''
Weight – 450 gm.

Easily sanitized with alcohol wipes
Material Properties
DOT (US), IATA, IMDG certified non-hazardous and environmentally friendly.

NFPA, HMIS rating 0 (Fire, Physical Contact and Reactivity)

Does not create internal sources of radiation.

Non-toxic, non-abrasive to human contact.

Contents safe as per OSHA and EHS regulations